A grown man made a wager. He lost. He made another wager. He lost again. End of story.
– Tony Soprano
This is the story of weak men and rapacious men.
This is the story of Bed Bath & Beyond.
This is the story of America today.
Recent major media stories that feel to us like they're part of a larger narrative campaign.
---
---
Slovakia's president asks a populist ex-premier to form government after winning early election
apnews.com
City of God / City of Man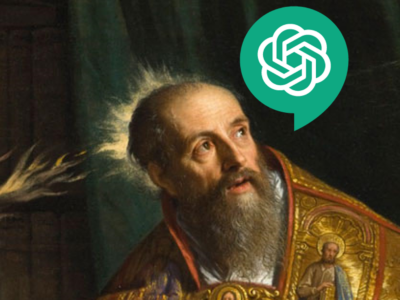 The City of Man always wins.
The Visigoths always sack Rome. The Vandals always sack Hippo. Augustine always dies in the siege. Bad things always happen to good people … at scale.
Here's how we use generative AI to flip the script.
In this episode, we take a deep dive into the tactics and tools used by upstart political entrepreneurs. Our political system is setup to heavily favor incumbents and candidates that are part of the political establishment. This presents an exceptionally difficult challenge for candidates who come from outside of that system. But social media and technology have given upstart candidates more tools at their disposal than they have ever had in history. And they are using them to both gain our votes and influence our opinions. We discuss how they do that and how all of us can maintain clear eyes and full hearts in the midst of their influence.