---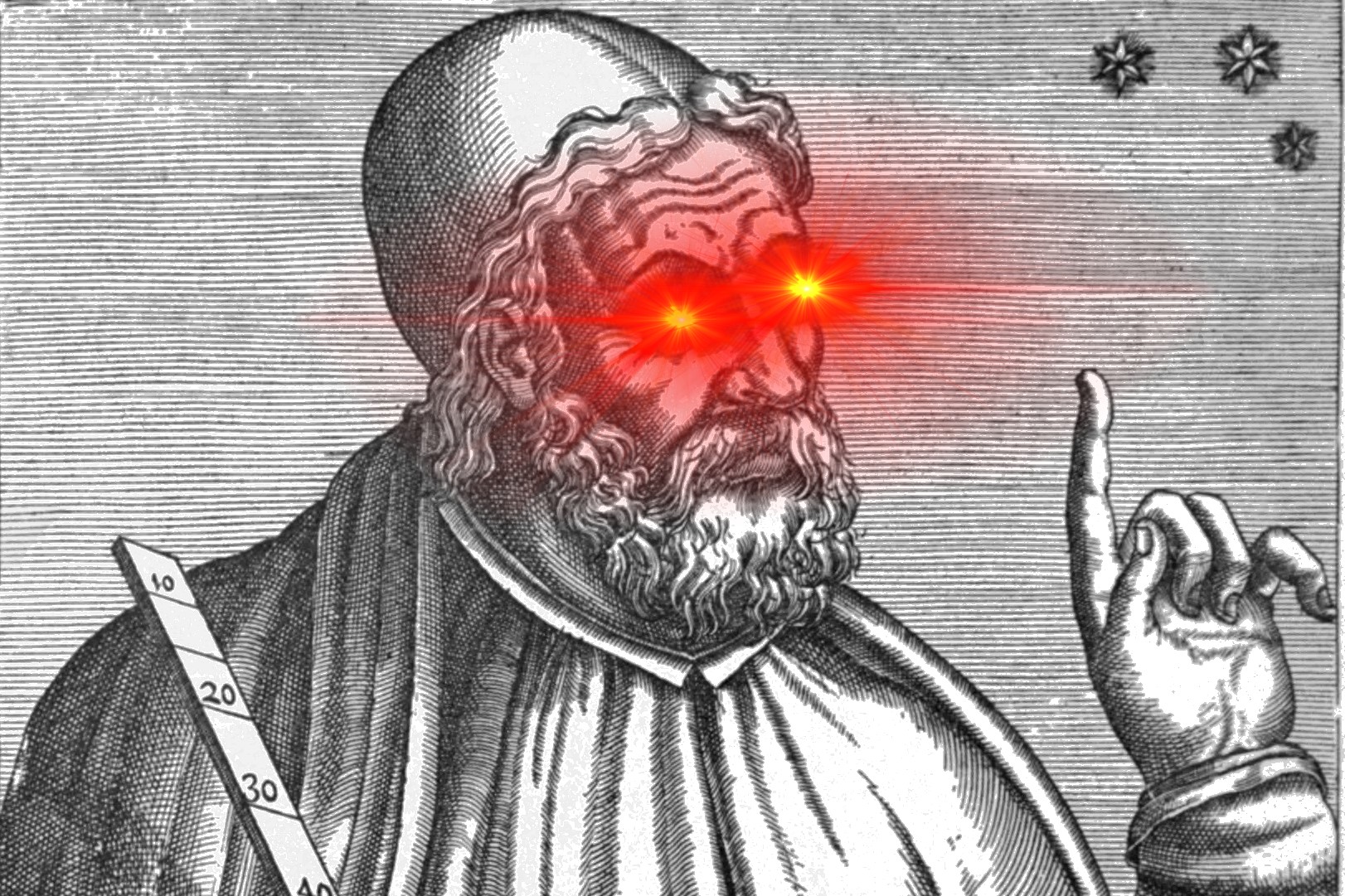 ---
One evening a few weeks ago, I was on a Zoom call with a bunch of academic, think tank and Fed economists for a Bitcoin discussion. A lot of names you'd know if you're familiar with those circles, the most famous one being Paul Krugman (who, btw, I found to be charming, genuinely open-minded, and surprisingly humble about the entire enterprise of academic economics). I had been invited to be on the anti-Bitcoin 'side' of the discussion, but they needn't have bothered. Because there was no pro-Bitcoin side.
Krugman led with a simple question - what's the use case for Bitcoin? Not a theoretical thing, but an actual use of Bitcoin to solve a problem in the real world? - which led to an hour-long, extremely earnest and altogether unsatisfying conversation about financial transfers out of Venezuela, trade settlement and securitization on a blockchain, and Taylor Swift's ability to control the scalper/resale market for her concert tickets.
All of which are real things. All of which are interesting things. All of which are good things. But none of which are what got 20 busy people on a Zoom call at 8 pm on a Thursday night.
None of which ARE Bitcoin.
Now, to be fair, there were no old-school Bitcoin maximalists on the call, or if there were, they were too intimidated to make an Austrian economics, hard money, neo-goldbug, Bitcoin-is-the-inevitable-global-reserve-currency argument in front of Paul Krugman. LOL.
But I finally couldn't take it anymore.
Is this really why we got on the phone tonight? To talk about a novel form of digital rights management? To talk about payment transfers out of authoritarian third-world countries? Are these REALLY our questions about Bitcoin?
Answer: of course not. What got these academic, think tank and government economists on the phone that night was Bitcoin trading at $50,000. The question that everyone truly cared about, but a question that everyone danced around for the better part of an hour, was this: Is there any there there in the price of Bitcoin?
To which everyone, including the supposedly pro-Bitcoin contingent, said no. Not just no, but no, no, no. The price of Bitcoin was an illusion. The price of Bitcoin was the madness of crowds. The price of Bitcoin had no connection to any fundamental economic activity, just like gold had no connection to any fundamental economic activity, and thus - to this audience - could have no inherent value by definition.
I think this is very wrong. And I'll tell you, like I told this Zoom call, why I think there is a lot of inherent value in Bitcoin.
Because Bitcoin is good art.
Or better yet, because Bitcoin is elegant and beautiful fashion, sitting at the intersection of art and commerce.
Most importantly, because owning Bitcoin has been an authentic expression of identity, an extremely positive identity of autonomy, entrepreneurialism, and resistance to the Nudging State and the Nudging Oligarchy.
I've been saying that Bitcoin is art for more than six years, from The Effete Rebellion of Bitcoin (Feb. 2015) to Too Clever By Half (Feb. 2018, my most popular note ever!) to Riding the Cyclone (June 2018) to The Spanish Prisoner (July, 2019), and it's been a very frustrating place to be. Frustrating because public stances on Bitcoin are almost immediately turned into cartoons – either you're the grumpy grandpa "Bitcoin is worthless!" cartoon or you're the laser-eyed cultist "Bitcoin will be the world's reserve currency!" Cartoon, with no room in between.
The value-deniers, like the Zoom crowd the other night, think I'm agreeing with them when I say that Bitcoin is art. I'm not. The true-believers think I'm trolling them when I say that Bitcoin is art. I'm not. The creation of good art is – in my opinion – what we are put on this earth to do. It is our highest calling. It is my highest praise.
There is lasting value in good art, because it is a very scarce thing and it never gets used up.
Bitcoin is itself an NFT, a unique digital art work instantiated on a blockchain. It's the most valuable NFT in the world. I don't mean a Bitcoin, obviously that's a fungible thing. I mean THE Bitcoin ... the 21 million Bitcoins that make up the Bitcoin Project. The notion that Bitcoin would ever "go to zero" is ludicrous. Good art is always worth something. But how do we measure that something … how do we put a price on the value of good art at this particular moment in time? It's a REALLY tough question.
There are no cash flows to art. There are no fundamentals to art. There is no "use case" to art.
There is only story. There is only Narrative. There is only Common Knowledge - what everyone knows that everyone knows - about the value of art, common knowledge that emerges from our social interaction with story and narrative.
In every respect that matters, Bitcoin IS Epsilon Theory.
Our times require an investment and risk management perspective that is fluent in econometrics but is equally grounded in game theory, history, and behavioral analysis. Epsilon Theory is my attempt to lay the foundation for such a perspective.
---
So yes, I've been saying that Bitcoin is art for a long time now. But what I haven't been saying - or at least not as loudly - is that bit about identity, and that's the part that needs to be shouted today. So here it is again, this time a little louder ...
Most importantly, owning Bitcoin has been an authentic expression of identity, an extremely positive identity of autonomy, entrepreneurialism, and resistance to the Nudging State and the Nudging Oligarchy.
This, too, IS Epsilon Theory.
Trainers don't break a wild horse by crushing its spirit. They Nudge it into willingly surrendering its autonomy.
Because once you take the saddle, you're gonna take the bit.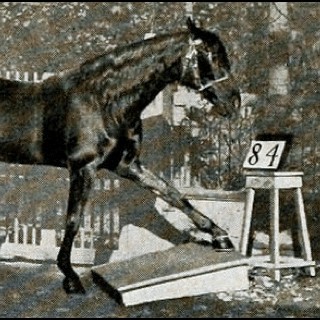 ---
Why am I shouting about identity?
Because the artistic Bitcoin identity I admire and value has been subverted by the neutering machine of Wall Street and the regulatory panopticon of the US Treasury Dept.
Because what made Bitcoin special in the first place is nearly lost, and what remains is a false and constructed narrative that exists in service to Wall Street and Washington rather than in resistance.
---
Yes, the Nudging State and the Nudging Oligarchy strike back. They always do when it comes to money. Not with imperial stormtroopers or legislative sanction, but with golden handcuffs and administrative surveillance.
It's not that the State and the status quo institutionalization of capital – call it Wall Street, for short – have any desire to ban Bitcoin. Why would they do that? No, far better to accommodate and swallow Bitcoin, like they have every other financial "innovation" for the past 1,000 years. Far better to neuter the censorship-resistant and anonymity-preserving aspects of Bitcoin, and turn it into another gaming table in the Wall Street casino.
In my dystopian vision, Bitcoin isn't banned or criminalized. Pfft. That's a rookie, weak State move. No, I see a future where everyone buys Bitcoin. Where you are encouraged to buy Bitcoin. Where Bitcoin is sold to you morning, noon and night. Where normie economists get on conference calls late at night because they're Bitcoin price-curious.
Except it's not really Bitcoin.