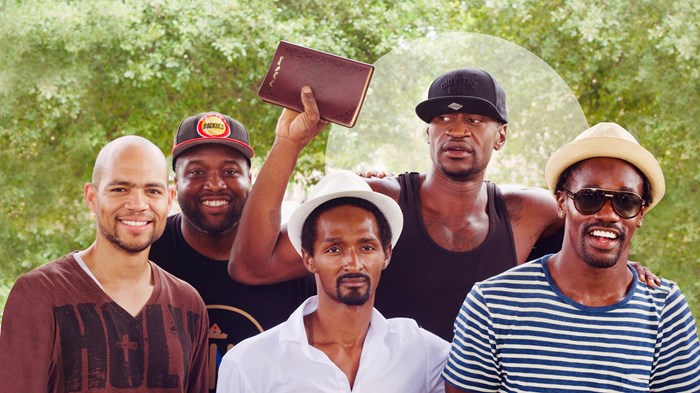 ---
Both Ben and I have struggled somewhat with how to write about the murder of George Floyd last week.
The most important reason we haven't written much should be pretty obvious. In short, there are a lot of voices telling you how they feel about his death and the protests that have followed it. There are plenty trying to tell you how you should think and feel about it, too. In both cases, most of those voices are more worth listening to than those of two middle-aged, upper middle class white guys in Connecticut.
But if you are like either of us, you have probably also noticed something else. As you learned more about George's death at the hands of a Minneapolis police officer, maybe you felt and thought a lot of different things at once. About the rule of law. About police and whose interests they serve and protect. About racism and where it still exists. About righteous protest and civil disobedience. About the moral obligations that go along with that disobedience. And then maybe you felt like you were being told that you couldn't feel all of those things, that they were somehow in conflict with one another. Maybe you felt like you were being offered a set of two diametrically opposed and arbitrarily limited perspectives that didn't allow for the depths of everything you felt. Maybe you felt channeled into one of the two archetypes which just so happened to align with the messaging of the two major political parties.
We won't add to that chorus.
Instead, what we can do is try to shed some light on that chorus. What we can do is show you how media-driven narratives began to define and shape how all of us talked about this issue over the last week. And we can tell you where we think those narratives go from here.
If we would remember George Floyd with full hearts, we must first see with clear eyes what we are being told by a politicized media his death represents.
---
Phase 1: Just the Facts
On Memorial Day – May 25th – Officer Derek Chauvin kneeled on George Floyd's neck until he died of some combination of mechanical asphyxiation or cardiopulmonary arrest triggered by the pressure applied, depending on the report you rely on. For the first two days – Tuesday and Wednesday – news reporting was generally focused on the facts and circumstances of his death, discussions of potential racial motivations and recounting of similar events in the recent past.
If you aren't familiar with our framework, a short refresher. We leverage NLP-based clustering of language across a broad universe of English-language news to identify what we call the structure of narrative. We define that structure across multiple dimensions, namely: cohesion, attention, volume, engagement and sentiment. In this case, the attention of linguistic clusters – their mathematical similarity to the overall collection of news about the same topic – was highest for language describing procedural details, facts, and what we would describe as primary related topics. During these first two days of coverage – what we are calling Phase 1 – it was lowest for language relating to abstractions of "what his death was about" or coverage of knock-on effects.
In addition to observing the attention of linguistic clusters, we can also observe the aggregate similarity of language about a topic like the death of George Floyd. In this case, the cohesion of language used was initially very slightly below what we would typically expect for a similar number of news stories about a single topic. As you will see below, however, that cohesion increased dramatically over the subsequent periods, which we will discuss in greater detail in the following sections. What does this mean? It means that at first, media outlets reported what they knew and saw on the ground, without much consideration possible for what everyone else was writing and thinking. Yet within two days, the language used by those same outlets had been channeled and constrained into archetypal language. By Phase 2 (Thursday and Friday of last week), off-narrative language was almost non-existent. As we will see, however, that does not mean that there was a single narrative to which that language was forced to conform.
---
Phase 2: Enter the Missionaries
By the Thursday and Friday following Mr. Floyd's murder, coverage had changed. So had events. In the latter case, what we mean is that the early emerging protests themselves became a newsworthy topic. In terms of coverage, we mean that the framing of the entire topic began to shift dramatically from the facts and circumstances of the event to discussions of what it was really about. In the game theoretic terms which underlie our framework, this represents the emergence of Missionaries, the people who tell us how to think about events in our world. And on Thursday and Friday, two clear and different missionary-driven narratives emerged.
The first was that Floyd's death was not so much about Floyd, racism or the social role of police so much as it was about Donald Trump and the rise of white nationalism and white supremacist movements in the United States.
The second was that Floyd's death was not so much about Floyd, racism or the social role of police so much as it was about the desire of the political left for destructive, anarchic riots to damage the presidency of Donald Trump.
In both cases, it is worth bearing in mind that these were not coverage of specific events. By Thursday, there was very little in the way of what might be described by anyone as a 'riot', and no evidence had emerged of any attachment of the involved officers to white nationalist movements. In our view, both represented frames that were voluntarily inserted into the coverage at this time. We make no judgment on whether either represented appropriate context to the events, simply that they reflected decisions to make the events about a particular external framing. The efforts were successful, and the two topics dominated the narrative structure on both Thursday and Friday.
As noted above, this was accompanied by a spike in the cohesion of all coverage of Mr. Floyd's death to levels more than 30% higher than what we have historically observed for an average single-topic story of this magnitude. The only topic we have covered with a similar spike in the past year was, of all things, the coverage of the investigation and punishment of the Houston Astros cheating scandal, which drove almost uniform linguistic patterns across media outlets.
Perhaps more strikingly, the engagement of articles dominated by the two highest attention language patterns was dramatically higher than other topics. For example, articles defined by their use of language describing the early protests as riots garnered 118% more social shares, on average, than articles we judged as defined by their use of language about racism. Articles we identified as characterized by "white nationalist" language yielded nearly 50% more social shares.
In other words, during Phase 2 of this narrative, missionaries promoted two ideas about what the death of Mr. Floyd was about. And they succeeded. They quickly influenced and permeated the zeitgeist.
---
Phase 3: A War of Narrative
By Saturday and up to the present, both coverage patterns and events had changed again. In terms of events, the protests had grown dramatically and, in some cases across the country, become violent and destructive. Likewise, governments had responded with curfew policies, police and national guard to curtail the violence. Yet coverage changed as well with the expansion of the dominance of the two diametrically opposed political narratives. They remained atop our measures of attention during this phase as well.
What changed, however, is that this dominance (and the associated rise in cohesion as outlets began to get on-narrative for their particular political brand) manifested in stark differences in the language used by major US media outlets to discuss all events related to the death of George Floyd. Fox News coverage was more than twice as likely as that of the New York Times, Washington Post and CNN to be driven by riot-related language. Breitbart coverage was 60% more likely. In contrast, New York Times coverage was about 40% more likely to reference white nationalism and Trump's culpability than Fox News and Breitbart. Washington Post coverage was more than 50% more likely to do so.
This is no accident.
---
I suspect you may have sympathies for one or more of these frames. I do, too. Our response to the above may be to say, "Yeah, I get it. The other side's outlets are hopelessly biased and under/over covered the real story here." And we can do that, and maybe we're right.
But it doesn't matter.
I'm willing to bet some – no, most – of the people reading this have a point of view on this. I'll bet a lot of you are heartbroken over what happened in Minneapolis. I'll bet a lot of you want the offending officer to be tried for first-degree murder. I'll bet a lot of you are sick of feeling like certain institutions – like police forces in some cities – never seem to be held accountable for these errors. I'll bet a lot of you believe police are an obviously necessary institution. I'll bet a lot of you think that finding a way to let the full-hearted majority of officers emerge to take control of their institutions is a big part of the way forward. I'll bet a lot of you think that a majority of full-hearted officers doesn't mean that there isn't institutionally embedded racism present, especially against our black neighbors. I'll bet a lot of you think protests – real, disruptive and angry protests – are an important part of civil society and driving long-term social change. And I'll bet a lot of you think that destroying businesses and public resources in already hurting communities is a bad act worthy of punishment. And I'll bet a lot of you still get why there's anger. I'll bet a lot of you feel powerless to describe a better way to demonstrate the supremacy of the people over the state that doesn't require betting on an uncertain, decades-long process of changing hearts and minds.
And I'll bet a lot of you think that the death of any human should be, first and foremost, above anything else, about his or her life itself and the devastation we feel at it being taken away in our name. Well before we try to make it about anything else.
I don't know how much of America those paragraphs describe, but I'm guessing it's a lot. Maybe not a majority, but a LOT.
And our political narratives leave no room for you.
The games being played out in our politics make sure of that. It's something we've written out before.
Ours is a system with a constitution already geared toward the inevitable dominance of two political parties. Yet since the game has been transformed from a coordination game to a competitive game, maintaining the status quo of two-party hegemony also becomes a dominant strategy – the only strategy – for BOTH parties. The combination of these two factors means that the influence of each party's governing narratives will continue to permeate all facets of our political and social worlds. Why? Because the only strategy that keeps your party at the table is the strategy which seeks to constantly limit the gains of the Other. Whatever they say out loud, make no mistake: The divisions that make so many of us so unhappy are politically desirable to BOTH of our political parties.
George Floyd's murder was no accident. Neither are these channeling narratives.
Our political narratives coalesce into two archetypes because our politics coalesce into two archetypes. It is a feature of our two-party system. There are political ramifications to this, and all are worthy of discussion. We have done a lot of that and plan to continue.
Yet it is equally important, as we do in this case, to recognize that there are social and personal implications of two-party dominance and its influence on the bi-modality of political narratives. Even if you believe that one of those narratives is a bit more right than the other. Especially if you believe that. These narratives channel your opinions into archetypes that don't represent you. These narratives channel your grief into archetypes that don't represent you. These narratives channel your anger into archetypes that don't represent you. These narratives channel your humanity into archetypes that don't represent you.
The answer to all this, if there is one, is complicated. And it's going to be hard. Change will require action. Still, for you and me, knowing that we are being channeled again is still important. That awareness is what permits us to express opinions, grief, anger and humanity that is wholly our own.
And if there were a time to be capable of doing each of these, it is now. This, too, can be #ourfinesthour.