---
---
---
The Mandarin is the latest super-villain in the MCU ("Marvel cinematic universe" for those of you behind the superhero movie curve). Pretty sure he was originally an Ironman foe, dating back to the Stan Lee heyday.
But I'm not using the term "mandarin" in the sense of a supervillain (although if the shoe fits …).
I'm using the word in the sense of the bureaucrats who essentially ruled China from the 7th century AD until the early 20th century. Mandarins were the professional administrators hired by the Imperial family to make sure that taxes were collected, roads were built, and justice was administered throughout the sprawling empire.
Notably, these were not hereditary positions. Instead, entry into this professional administrative agency was determined by performance on scholastic tests, and progress up the bureaucratic ladder was determined by performance on more difficult scholastic tests and the achievement of certain scholastic accolades. Mandarins were "bureaucrat-scholars", and formal academic achievement was at the heart of their status.
For the mandarins who wrote and adjudicated China's laws, this was literally the equivalent of going to law school, becoming a law professor or a prosecuting attorney, and ultimately being appointed to the judicial bench.
For the mandarins who collected and spent China's taxes, this was literally the equivalent of going to grad school for a PhD, becoming an economics professor or a staff economist, and ultimately being appointed to a leadership position at the Federal Reserve.
Once admitted to this professional bureaucracy, you were in for life, and essentially all legal and economic policy decisions flowed through you and your fellow mandarins. Ultimately, as you might expect, these effective rulers of China began to see themselves as a privileged class, and sought to institutionalize their control over everyday legal and economic affairs in a way that could make this a hereditary position, so that they could pass down their power to their children. The easiest way to do this was through the accumulation of wealth, as power is most fungible and inheritable in the form of money, and so these bureaucrat-scholars became very rich and very adept at staying rich. Policy became as much an instrument for becoming rich and staying rich as it was an instrument for public service and advancement.
Sound familiar?
Mandarins were the ruling class of China for more than 1,000 years. They are our ruling class today.
Last year, Boston Fed President Eric Rosengren personally made more than a dozen trades in and out of four mortgage REITs – companies whose businesses are directly impacted by Fed purchases of mortgage-backed securities – at the same time as he was helping determine the size and shape of those Fed purchases. Last year, Dallas Fed President Robert Kaplan worked his personal account very actively, buying and shorting S&P 500 future contracts at $1 million-plus per trade – multiple times per week, all as short-term trades – at the same time as he was supposedly devoting his full-time energy and attention to securing full employment and stable prices for the American people.
If a junior analyst at Citi traded like this in her personal account, she'd be fired immediately and barred from the securities industry for life. Instead, Rosengren was allowed to resign "for health reasons", and Kaplan resigned – not because what he did was wrong – but because "he didn't want to be a distraction".
Why did Rosengren and Kaplan do this? Why did they feel compelled to actively trade their personal accounts for personal gain while "serving" the public interest?
I don't think they could help themselves. This is what rich people DO.
Rich people like Jay Powell.
On October 1 last year, the same day he had four calls with Treasury Secretary Steve Mnuchin about White House pushback on fiscal stimulus and Fed liquidity programs, Jay Powell sold $1-5 million of his personal stock market portfolio.
There's not another trade by Powell anywhere near this size across all of his transactions last year.
To be clear, I don't think there's anything criminal about what Jay Powell did. Or what Eric Rosengren did. Or Rob Kaplan. Or Rich Clarida (another Fed governor who made large discretionary trades in his personal account).
No, I don't think anything illegal happened here.
I think it's worse than that.
I think Powell and Rosengren and Kaplan and Clarida are very prominent cogs in a system of banal bureaucratic corruption, where day-trading your millions is just a ho-hum part of a normal day of "public service".
This is what mandarins DO.
I am all for Jay Powell being as rich as he wants to be! He and Rosengren and Kaplan and Clarida can day-trade or "rebalance their portfolios" or whatever to their hearts content, and I hope they do very well for themselves.
But not while they're at the Fed.
And then there's this:
The judges failed to recuse themselves from 685 lawsuits from 2010 to 2018 involving firms in which they or their family held shares, a Wall Street Journal investigation found.

– Wall Street Journal, Sept. 28, 2021
Now this is absolutely against the law. Judges owning or trading stock in companies appearing in their court is a flagrant violation of federal law going back to 1792. There's no exception for family members or managed accounts or whatever other excuse you want to make, and the 1974 overhaul of this section of the US Judicial Code specifically calls this out.
But excuses were made. My goodness, excuses were made. As the article explains, some of the judges blamed their court clerks. Others said it didn't count because they lost money on the trade. The best excuse, however, was this gem:
Judge Ramos, who oversaw the Exxon case, was unaware of his violation, said an official, because his recusal list listed only parent Exxon Mobil Corp. and not the unit, whose name includes the additional word "oil."
LOL. "Why yes, I knew that I had to recuse myself from a case involving Exxon Mobil Corporation, but Exxon Mobil Oil Corporation? I dunno, man, that sounded like a totally different company to me!"
But wait, there's more:
Dozens of judges have reported share purchases and sales made while they presided in suits involving those companies, a WSJ investigation found

– Wall Street Journal, Oct. 15, 2021
This follow-up Wall Street Journal article identified 61 judges who traded in or out of stock in companies while ruling on cases involving those companies.
AYFKM?
To be clear, these aren't judges frontrunning markets by making decisions that will move the stock. These aren't judges profiting illegally from information gleaned in their courtroom.
No, it's much worse than that.
These judges are part of a system of banal bureaucratic corruption, where the right to an impartial judge deciding your case – perhaps THE bedrock principle of American jurisprudence – is trumped by a what's-the-big-deal assumption that of course it's fine to have a financial interest in your decisions.
This is what mandarins DO.
I am all for these judges being as rich as they want to be! These judges can day-trade or "rebalance their portfolios" or whatever to their hearts content, and I hope they do very well for themselves.
But not while they're on the bench.
What's the answer? Well here's what it ain't.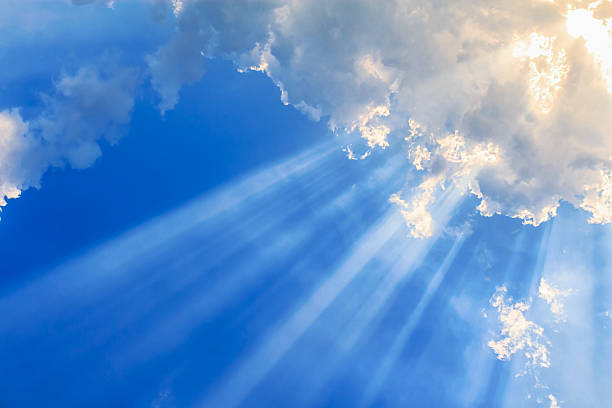 The new rules will require Fed officials and senior staff to provide 45 days' advance notice for any purchases and sales of diversified investment vehicles, such as mutual funds. Officials will also be required to obtain prior approval for any investment purchases and sales, and they will be required to hold investments for a minimum of one year. Transactions won't be allowed during periods of "heightened financial market stress," the Fed said in a statement."

– Wall Street Journal, Oct. 21, 2021
Here's my fave quote from this article, written by Jon Hilsenrath Nick Timiraos, the Fed's current amanuensis at the WSJ.
Fed officials opted against requiring officials to put their assets into a blind trust—a separate option for distancing official decisions from personal finance matters—in part because of concerns that they could be unable to impose some of the requirements announced Thursday on those trusts. Government ethics officials have generally discouraged executive branch officials from using blind trusts.
LOL. What nonsense. A qualified blind trust is absolutely the correct solution here.
I understand that it's possible to subvert or influence a blind trust if you really put your mind to it, particularly a non-qualified blind trust … but this is true for any rule structure. I understand that it's difficult to "impose some of the requirements announced Thursday" on a blind trust, assuming they mean the no-trades-during-heightened-market-stress requirement … but there's no need for it in a qualified blind trust, because the trustee won't be privy to internal Fed information. I understand that holdings in a blind trust are undisclosed to the public, which is the usual ethics office objection … but the notion that transparency solves any of the systemic issues here, particularly when "transparency" can take months or years of effort to achieve, is as ludicrous as most of academic neoliberal theory.
The problem is not whether or not mandarins are well-meaning.
The problem is what mandarins DO.
A blind trust is the correct solution for blunting the power of the mandarin class because it prevents a professional bureaucrat from DOING trades in their personal account.
Why are we so intent on making excuses and finding convoluted paths for wealthy bureaucrats to trade their personal accounts? Is this so crucial for the just application of the law and the efficient application of economic policy?
Of course not. It's only crucial for the interests of the mandarin class.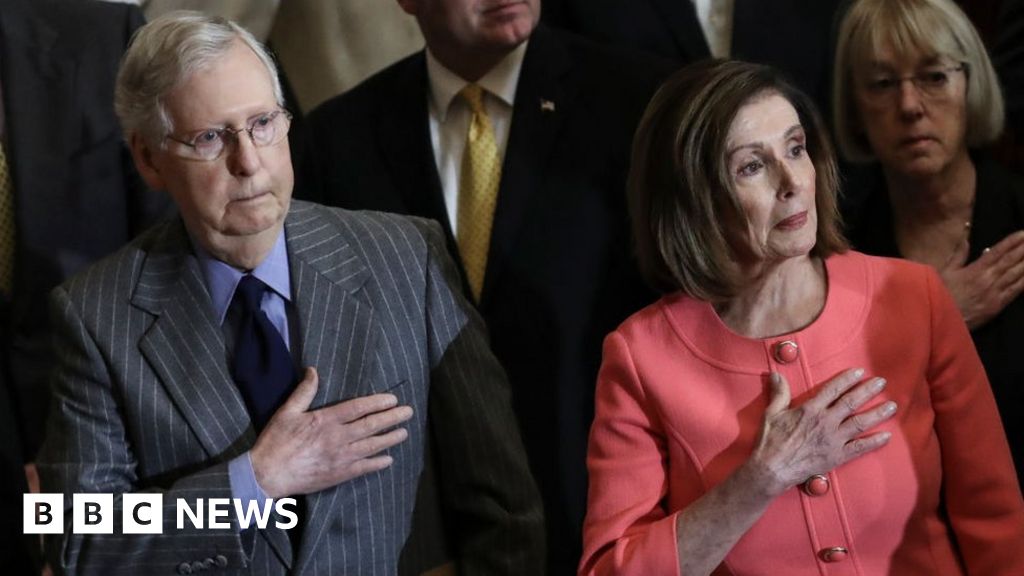 And yes, the professional politician is just as much a mandarin as the professional bureaucrat.
Qualified blind trusts for all high-level "public servants". Without exception. In every branch of government.
This is the way.
---
---