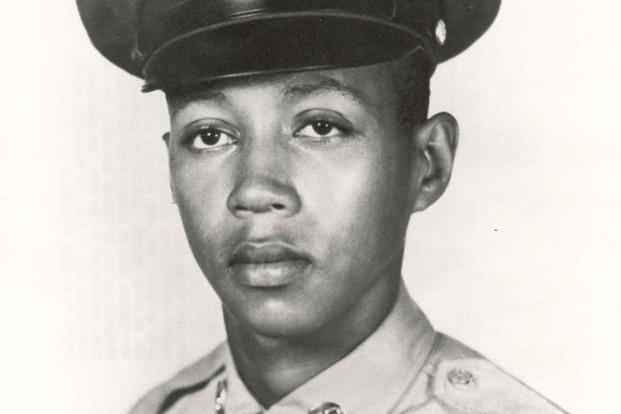 I am not much given to outward displays of patriotism these days. Part of the reason, I suppose, is how easy it is to become cynical about the many times those who would influence us rely on our willingness to raise our 'Yay, Military' signs to serve some other motive. In my book, anyone who uses our most powerful and uniting symbols to marshal us into division or needless conflict has earned that cynicism in full.
And yet, both the 4th of July and Memorial Day are Holy Days. The 4th of July is our Clear Eyes holiday, a day we remember the lengths to which we must sometimes go to demand our God-given rights from those who seek to deny them. Memorial Day is our Full Hearts holiday, when we remember that the greatest gift we can give to another person is to lay down those rights – at times, even our very right to live – on their behalf.
It is a question worthy of thought and consideration on this holy day: How do we shape our minds to permit no one to take from us what we must also learn in our hearts to give freely?
I've told the story of Milton Lee Olive – Skipper, they called him – before. The Chicago Tribune also told the story powerfully back in 2002. You can read it in full here. But Olive's life and sacrifice are worth the telling and retelling, not least because they give us a glimpse into a life lived with Clear Eyes and Full Hearts.
The reason this kid from Chicago and Mississippi joined the army in the first place is a good first clue: His dad thought he'd be safer there than what he was doing before. What he was doing before was working with the civil rights movement to register rural black voters near his grandfather's farm in Lexington, Mississippi. You can understand the concern. Some of the rural communities he worked with were less than an hour from another Mississippi Delta town, a town where a young man from Chicago named Emmett Till had been lynched for the terrible crime of talking to a white woman in a grocery store only a decade prior. Olive didn't much care. He saw what needed doing and did it.
Clear Eyes.
Still, he did join the army, although as it happened, the relative safety didn't last long. The US formally joined the growing conflagration in Vietnam in 1965. Olive's unit – the 3rd Platoon of Company B in the 173rd Airborne Brigade – was among the first on the ground. They were paratroopers and had made several drops in five months of fighting. It was five months that turned Olive from Milton Olive III, Chicago's Only 12-Year Old Professional Photographer – a description that adorned a business card he kept in his Bible – into Milt from the Bravo Bulls.
It took less than five seconds for Olive to become a hero – to my family and to America. In a jungle near a place called Phú Cường, very different from the thriving, suburban place it is now, Olive was on patrol with three other men from Company B. One of them was my uncle Jimmy, a lifetime soldier who worked himself from enlisted man to second lieutenant, a man who grew up in a racist town and was raised by a racist family.
Pinned by heavy fire behind a tree stump for several minutes, the squad saw a grenade roll into their midst. Without a moment's hesitation, Olive shouted, "Look out, Lieutenant, grenade!" He took the grenade in his hand and smothered it with his own chest away from the other men. Some of his squadmates took a little shrapnel, but nothing more. The enemy soldiers were gone. So was Milton Olive.
Full Hearts.
Olive's sacrifice changed the world for a few that have become many. I'm among them. Thankfully, few of us will be called to make that kind of sacrifice. Yet we will all have moments, I think, where we can choose to do lay down our rights and our privileges, what we think we've 'earned' and what we 'deserve', to make someone else happier, healthier or more free. Even people who wouldn't do the same for us. Especially them.
If you're in Chicago this Memorial Day and happen by the Navy Pier or the Ohio Street beach, do me a favor and stop by Olive's memorial on the back-side of the park. Give Skipper a thought on my behalf – and yours. Only 18, but a man of Clear Eyes and Full Hearts.
A man in full.