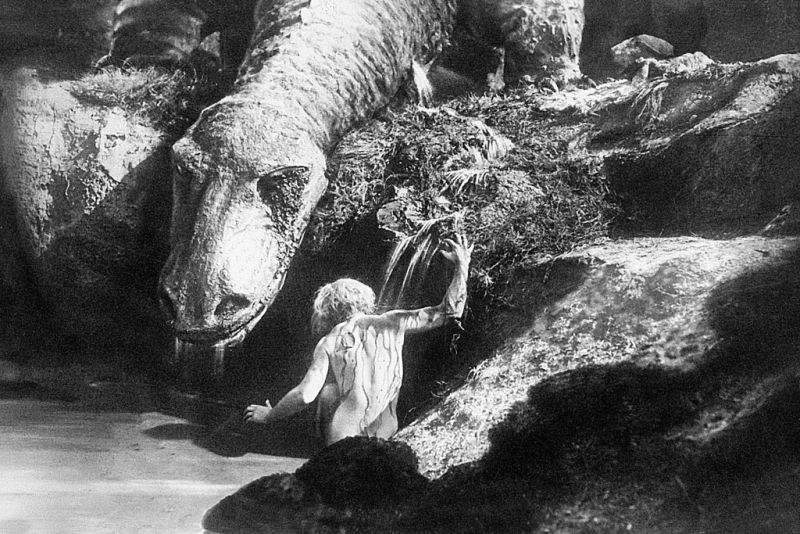 The Invulnerable Hero* is among our most treasured and recurring tropes.
It is the core feature of the great German epic, the Nibelungenlied. You probably know it better as the story of Siegfried from Wagner's treatment of the story in his famed Ring Cycle. Siegfried slays a dragon and bathes in its blood, that is, everywhere except for the spot on his back covered by a drifting linden leaf. He thus becomes invulnerable to harm except in this very spot.
To those of you more familiar with the Greek epics, you will no doubt see the parallels with the story of Achilles. Thetis takes an infant Achilles to the River Styx and dips him into its waters. He thus becomes invulnerable at every spot but the one covered by the fingers by which his mother held him beneath the Styx: his ankle.
For the more cultured among us, we have our Superman story. Our invulnerable hero with practically every possible advantage and a weakness to one substance that, like the Achilles heel, is so iconic an expression of the trope that it is now a euphemism for a singular weakness or point of failure. Kryptonite. And no, nerds and/or Ben, please do not email me your pedantic notes on red sun radiation, etc.
Still, there's a funny thing about Invulnerable Hero* stories. Though we know the hero is all but invulnerable, and though we know that the only real conflict in our story is one which might threaten their single point of vulnerability, the stories are rarely about the vulnerability itself. The stories are about their great battles, their great triumphs and the roles they play in the other stories of their time. Stories which pose them practically no threat.
And even though those stories aren't the real story, they still matter.
I know that we all want to believe that the story of GameStop is really about regular people sticking it to institutions that have done the same thing to others for years. That a revolution has taken place.
I could give you my suspicions that most of the volume and capital that have driven the short squeezes have come not from Reddit or other retail investors but from institutions (read: other hedge funds) who quickly devised strategies to predict where the energy produced by these groups would be directed next. But they would be only suspicions. Pretty strong ones, mind, but still suspicions all the same.
I also think there's a certain misguidedness to so much of what has taken place, driven by the belief that it's short-sellers who are the ones who most aggressively manipulate the system and do harm to the average investor. I can think of many cases where this is specifically true, and I can think of many cases where this is categorically false, cases in which this group of investors have been among the only truth-tellers left, opposed by the same financial media that patronizes retail investors today. Lazy fund-of-fund diligence analysts, hubris-and-implicit-debt-laden macro funds and 2-and-20 long/short funds minting decamillionaires by delivering 30% net exposure to the S&P and the occasional branded Patagonia vest have each extracted far more real value from the average investor and citizen.
But leave both of those things aside. Because it's still a good story. It's a story I think people will remember. It's a story that still matters, even if it isn't 100% true and even if its target was maybe a bit off-the-mark.
But it also isn't the real story. It isn't the Invulnerable Hero* story.
The real story is the one that lies underneath: it is the story of the source of cascading events in markets, of short squeezes and events in which those squeezes lead to large de-grossing events in which funds rapidly reduce their exposure and cause the kind of broader market events that do have real-world effects. It is the story of the heel of Achilles, the shoulder of Siegfried, the kryptonite of Superman.
It is the story of leverage.
It is the story of the gross exposure which we have collectively decided is the birthright of these institutions.
As they have many times before, regulators, financial media and financial institutions are responding to make sure that this Achilles heel doesn't lead to the kind of wildfire event that it very well could. As they have many times before, they are doing so not by addressing the Achilles Heel of leverage and excessive gross exposure, but by seeking to prevent whatever proximate cause threatens to expose that weakness. Last year it meant our government providing a bid for assets that had none. In this case, that means our government and institutions doing what they can to prevent the establishment of new positions by retail investors.
When the dust settles in the next couple days, you'll get the usual laughing "This time it's different…not!" thinkpieces from Very Respectable Investors, and they'll be mostly right. Short squeezes aren't new. De-grossing events aren't new. Goofy run-ups happen all the time. But there is a new common knowledge that applies to a much broader audience.
The place where Achilles was held when he was dipped into the River Styx is now common knowledge. The spot covered by the linden leaf on Siegfried's back is now common knowledge. Superman's home planet is now common knowledge.
Soon, the fact that hedge funds have long been and are now even more actively scraping, watching, predicting and pouncing on public, pseudo-private and private social networks will become common knowledge. Their realization that they can free-ride on asymmetric, illiquidity-driven trades that don't create the same regulatory risk as their own public agitation and collusion might will become common knowledge.
That an entire industry is vulnerable to and will itself join in cannibalistically with this kind of coordinated attack will soon become common knowledge.
I suspect that the gatekeepers and regulators will have to face the choice: do they want free and fair markets for the pricing of capital in which everyone plays by the same rules, or do they want to protect the birthright of the hedge fund industry to run high levels of gross exposure and substantial explicit and implicit leverage that will continue to necessitate these impartial emergency restrictions and rescue packages?
We know what they've chosen before.
Maybe this isn't the revolution some were hoping it would be. But it might be a policy inflection point. There might be an opportunity to build a movement around fairness, truly free markets and the rule of law.
Let's tell those stories.