There is no country in the world that mobilizes for war more effectively than the United States. And I know you won't believe me, but I tell you it is true:
This will be #OurFinestHour.
We are led by high-functioning sociopaths, in our politics and our economy, and nowhere is this more apparent than in our war against COVID-19. It's not a left/right thing. It's not a Republican/Democrat thing. It's a power thing.
Enough. It's time for the Pack to howl.
Empathy + Minimax Regret is the answer. Because 2 + 2 = 4.
Yes, this is a personal note. That's what this war is for all of us … personal.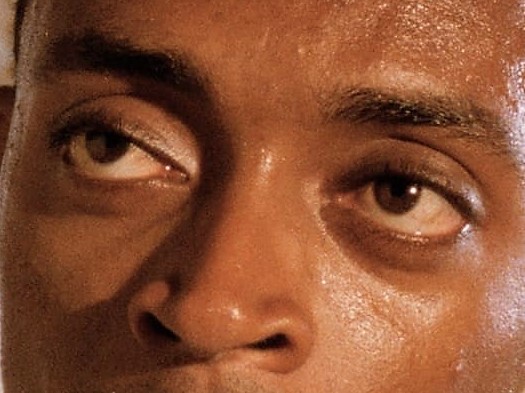 I'm angry that I have to write this note about the airline industry and how to structure the bail-out of United, Delta, American and Southwest. But I must, because the raccoons and the high-functioning sociopaths are looking to get their private losses socialized and their private gains locked in.
Bailout the airlines and their rank-and-file employees? You bet.
Bailout the CEOs and Warren Buffett? Not a chance.
The structurally bullish will warn us against failure of nerve. The traders will warn us against hesitation. The structurally bearish will warn us about being unable to shift into a defensive shape. But what we should be worried about now is a lack of imagination.
For the first time our federal government is treating the fight against this virus like the war that it is.
Is it pathetic and sad and a corrupt betrayal of the public trust that it took this long? Absolutely.
But now here we go. And there is no country in the world that mobilizes for war more effectively than the United States.
In a potential recession, need isn't evenly distributed. In a pandemic, that's even more true. The time to start helping is now.
Because the danger of powerful memes, cartoons and narratives is not that they demand our acquiesence. It is that they demand our participation.
There is a median narrative theorem that can serve as a central pillar of a NEW approach to social choice theory, an approach less pedantic in its assumptions about human nature and less naive in its assumptions about modes of social power.
The median narrative theorem generates powerful predictive hypotheses about elections, hypotheses that predicted Trump's Republican primary victory in 2016 and – if current data holds – predicts Sanders' Democratic primary victory in 2020.
Everyone complains that their favorite candidate isn't being treated fairly in the media. It's the Bernie Bros' turn…but are they right?
There are many roads to serfdom, and they have all become faster and more perilous. We are walking down one of them now.
The Long Now has severed the tether between taxation and spending – the most important macroeconomic policy relationship in our social lives as both investors and citizens.
Here's what that means.
And here's what we're going to do about it.
It is our second time now to turn the lens we apply to other news sources to our own creative output. Here is a Very Epsilon Theory retrospective on 2019.
I believe it is impossible to separate the modern management practice of self-enrichment through massive levels of stock-based comp from the modern management practice of investor placation through massive levels of stock buybacks … without regulating one or the other practice.
But I'm all ears for any ideas.
Navigate Epsilon Theory by searching for content, themes or topics traditionally or by navigating using our NLP-powered Discovery Map below.
Long-form, short-form and interactive video content are all accessible from the menus at the top of the page.
Covid-19 is a fertile ground for narratives and missionaries of all kinds – from politicians to central banks, corporate leaders and financial media pundits. Join us as we discuss them.
This ET Live! is all about Coronavirus, except it's not – it's all about how institutions who solve for narrative outcomes invariably create bad results in the Real World.