There is no country in the world that mobilizes for war more effectively than the United States. And I know you won't believe me, but I tell you it is true:
This will be #OurFinestHour.
We are led by high-functioning sociopaths, in our politics and our economy, and nowhere is this more apparent than in our war against COVID-19. It's not a left/right thing. It's not a Republican/Democrat thing. It's a power thing.
Enough. It's time for the Pack to howl.
Empathy + Minimax Regret is the answer. Because 2 + 2 = 4.
Yes, this is a personal note. That's what this war is for all of us … personal.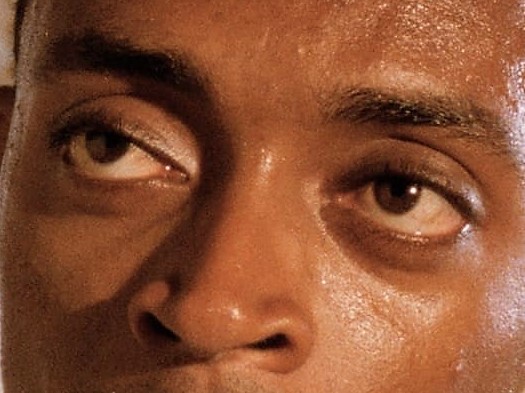 I'm angry that I have to write this note about the airline industry and how to structure the bail-out of United, Delta, American and Southwest. But I must, because the raccoons and the high-functioning sociopaths are looking to get their private losses socialized and their private gains locked in.
Bailout the airlines and their rank-and-file employees? You bet.
Bailout the CEOs and Warren Buffett? Not a chance.
Sorry, we couldn't find any posts. Please try a different search.
In 1995 we crossed a line in music.
In 2009 we crossed that line in markets.
In 2016 we crossed that line in politics.
Music charted the way back. Let's listen to its lesson.
New from ET contributor Pete Cecchini …
We talk all the time about the informational efficiency of markets. What if the real dimension we should focus on is narrative efficiency?
The CDC's Don't Test, Don't Tell policy came crashing down last night. So did Trump's "buh, buh the flu" and "Yay, Containment!" narratives.
Now let's get to work preparing for the fight to come.
Not in panic. Not in fear. But with resolve, sacrifice and righteous anger for those who would use us instrumentally for their own political ends.
Clear eyes. Full hearts. Can't lose.
Containment has failed.
And so now we must fight.
That means doing everything possible to bolster our healthcare systems BEFORE the need overwhelms the capacity.
That means calling out our leaders for their corrupt political responses to date, and forcing them through our outcry to adopt an effective virus-fighting policy for OUR benefit, not theirs.
To date, WHO leadership has simply been part of the Chinese narrative machine.
It's more than a disgrace. It's more than a humiliation of the people who do good and important work through WHO.
It's a betrayal of the entire world.
China is fighting nCov2019 exactly like the US fought North Vietnam … with policy driven more by narrative control than by what's best to win the war.
That was a disastrous strategic mistake for the US then, and it's a disastrous strategic mistake for China today.
I believe it is impossible to separate the modern management practice of self-enrichment through massive levels of stock-based comp from the modern management practice of investor placation through massive levels of stock buybacks … without regulating one or the other practice.
But I'm all ears for any ideas.
Navigate Epsilon Theory by searching for content, themes or topics traditionally or by navigating using our NLP-powered Discovery Map below.
Long-form, short-form and interactive video content are all accessible from the menus at the top of the page.
Covid-19 is a fertile ground for narratives and missionaries of all kinds – from politicians to central banks, corporate leaders and financial media pundits. Join us as we discuss them.
This ET Live! is all about Coronavirus, except it's not – it's all about how institutions who solve for narrative outcomes invariably create bad results in the Real World.