We find ourselves together now at the stage of the Widening Gyre in which your political identity now determines the reality you wish to accept about three days of moderate operational difficulties at the ninth largest global airline, as measured by passenger-miles.
Epsilon Theory may have gotten its formal start in 2013, but the soft launch took place in 1991. That's when my partner Ben finished his doctoral work at <lifts nose slightly> a school up in Cambridge. His work there (and his 1997 book, Getting to War) focused on how news could be used to predict the likelihood of war. It also analyzed how news was used by institutions and individuals to foment an appetite for and belief in the necessity of war, which is related to but not the same as the ability to use that news for predictions.
So yes, we were interested to read about Project Cassandra, a collaboration between German academics and military leaders to quantify the risk of conflicts using…literature. The Guardian covers it here in what I think is a very worthwhile read.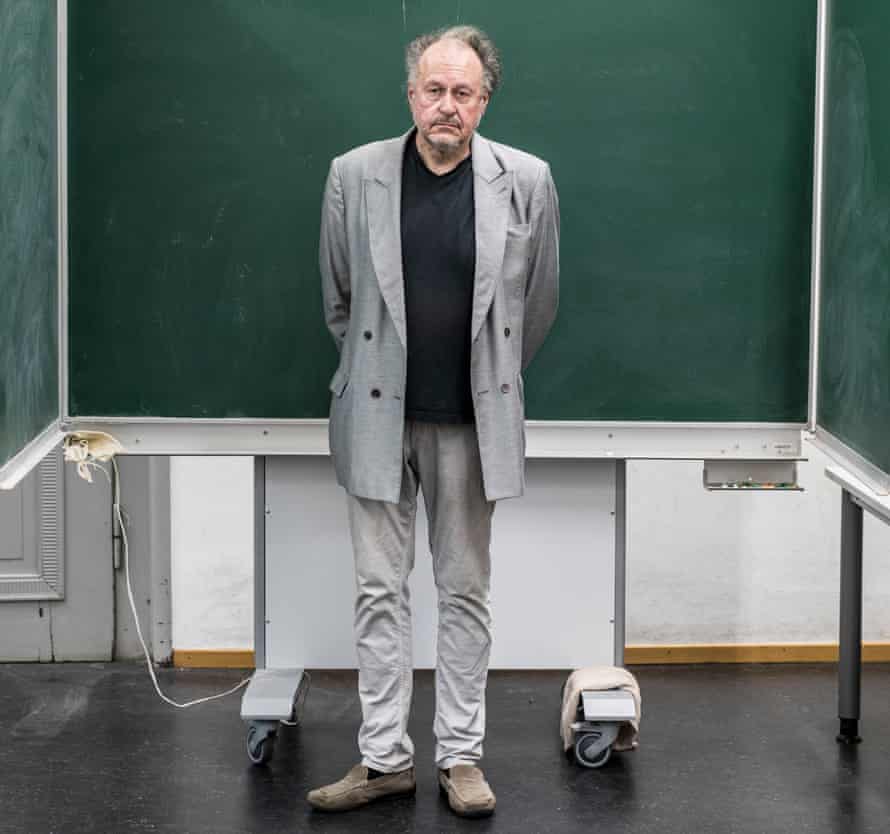 The project is really interesting. It confirms, or at least shares, many of the core principles of our Narrative Machine project. Not least among them is the recognition that oft-mined sentiment possesses a fraction of the influence of memes with subjective power that can only be identified objectively through words and phrases of meaning. Or the observation of identifiable, recurring story archetypes.
Leaving aside that we focus on different universes of creative output, our projects DO differ in one respect. The Cassandra Project appears to place great emphasis on the ability to quantify the popular and critical acclaim of a fictional literary work. For example, more popular, more viral, more well-regarded work would have different influence, which is a perfectly sensible hypothesis.
Because we focus on a larger and more frequent dataset of news, blogs, press releases and transcripts, we get to do two different things: first, instead of estimating how much of an audience has heard an idea and how much that idea has changed their minds, we can more easily observe how much a specific memetic idea has reproduced within the dataset over time.
Second, because our dataset includes items which are nominally news / non-fiction content, we can observe the extent to which explicit and implicit opinion language is being deployed, which also provides a window into the narrative-shaping efforts of common knowledge missionaries.
Two different approaches to a similar problem. I prefer ours, because I feel more confident saying that an idea has reproductive legs by observing how it changes the language other people use to discuss it, and because knowing some of the intentions of powerful institutions and influential individuals is an indispensable part of any effort to quantify the potential effects of narrative.
But there are absolutely features of the zeitgeist which will only manifest in the arts, in literature, and in the groanings and yearnings of those who make the songs. For that reason alone, we think the Germans have the right of it here in the way that the Scots did before. It's a very cool project.
Let me make the songs of a nation, and I care not who makes its laws.

Andrew Fletcher, Commissioner of the Old Parliament of Scotland (1703)
— Rusty Guinn | July 8, 2021 | 12:32 pm
I want to change the language of crypto from mining to growing. I do not mean this in a metaphorical sense. I mean a proof-of-plant method for literally growing cryptocurrency tokens as a representation of the value stored in the human cultivation of plants.
What made Bitcoin special is nearly lost, and what remains is a false and constructed narrative that exists in service to Wall Street and Washington rather than in resistance.
The Bitcoin narrative must be renewed. And that will change everything.
We find ourselves together now at the stage of the Widening Gyre in which your political identity now determines the reality you wish to accept about three days of moderate operational difficulties at the ninth largest global airline, as measured by passenger-miles.
With $300+ billion of assets, Evergrande is big, but if you want REALLY big, take a look at the balance sheets of Chinese banks.
ET contributor Marc Rubinstein was there at the beginning when Chinese banks went public, and he's here now to review the sector.
ET friend and contributor David Salem is back!
Here with his Constitution Day address at Middlebury College, David makes the rich tradition of academic speeches richer still, with nods to the Founders and Vitalik Buterin alike.
There is an uncontained spark in the financial world today, a spark that emerged from the unlikeliest of places, a federal courthouse in Florida.
It's a spark with the potential to light a searing bonfire under Robinhood and Citadel.
#BITFD
ET contributor Matthew Edwards pushes back on seven rules that allocators often apply to new managers.
1) We don't do crypto.
2) We only invest in what we know.
3) We never pay full fees.
4) We prefer fundamental investment strategies.
5) We seek strong alignment of interests.
6) We cannot be greater than x% of a fund's total assets under management.
7) We require a minimum track record of X years.
ET contributor Brent Donnelly starts up where he left off, with a new launch of AM/FX and a new riff on the classic ET note, "Snip!".
In the immortal words of Hunter S. Thompson, when the going gets weird, the weird turn pro!
Our true enemies on 9/11 – the Deep State of Saudi Arabia and the Deep State of Pakistan – are our true enemies still.
And we won't defeat them until we bridge our petty divides.
The Green Protocol is a set of rules for the tokenization of symbolic betting markets in positive social good.
I think this is how crypto saves the world.
Our first step on this new path? Let's plant one billion new trees in North America over the next ten years.
The Epsilon Theory podcast is free for everyone to access. You can grab the mp3 file below, or you can subscribe at: Cursed Knowledge is…
ET contributor Brent Donnelly with an end-of-summer compilation of the top–of-mind topics at Camp Kotok!
Sophocles knew it. Dostoevsky knew it.
Disruption to the biological order and disruption to the social order are one and the same.
When the State Department announced on August 12th that it was removing all remaining non-essential personnel from Kabul within 3 days and was considering a relocation of the US embassy to the more defensible airport, the fall of the Afghani government became common knowledge.
And that's when everything fell apart.
We are in the very early innings of the narrative formation around responsibility for the outcome in Afghanistan. Steel yourselves for weeks of gaslighting from every angle. Hooray.
It's the only question that really matters here in the Age of Nudge: why do we want what we want?
A conversation with Luke Burgis, author of "Wanting: The Power of Mimetic Desire in Everyday Life".
The Epsilon Theory podcast is free for everyone to access. You can grab the mp3 file below, or you can subscribe at: Cursed Knowledge is…
It is a fact that migrants here illegally have spread, are spreading, and will spread Covid-19.
It is also a narrative. A dangerous, seductive, rapidly spreading narrative that will cause many of us to shut off our minds to other facts, which is what narratives DO.
How do we parse the two?
Here's my take on this weekend's Senate wrangling over the infrastructure bill, and the implications for crypto.
The US Treasury is the Eye of Sauron — a gigantic panopticon tower that sweeps the world with its unblinking gaze, seeking out the owners of power, i.e. money.
And Sauron remains undefeated.
In the world of Nudge, everyone is an ad man, and the government is just the biggest, baddest ad man of them all.
I'm not so naive as to think this isn't a good description of what modern government is.
But it's a terrible prescription for what modern government should be.
The Boston Molassacre was one of the great tragedies of the early 20th century. So why isn't it treated like one?
The Chinese real estate developer Evergrande is the epitome of Too Big To Fail. It is truly Ever Grande.
So what happens if it does, in fact, fail?
If you hadn't heard about the potential IATSE strike allow me to catch you up to speed. IATSE is the much needed abbreviation for the International Alliance of Theatrical Stage Employees. They're the thousands of people who make movies and television. All those names in the credits, that's them.
And they've had enough. The crew works horrible hours with no breaks. Imagine your call time to work was 6am. But you have to wake up at 4am to get there in time and set up. Then work continues non stop until 9pm. Go home, get some sleep, and do it all again the next day. That's not counting overtime. And the pay is not worth it.
Now the IATSE is ready to strike. They're looking for a few things. One is better pay that accurately reflects the work done for streaming services. Technically shows produced for streaming services like Hulu and Netflix don't count as a series and workers don't get the higher pay that entails. So Stranger Things and The Handmaiden's Tale are TV enough to win Emmys, but not to pay their crew.
IATSE is in the sixth day of talks with the Alliance of Motion Picture and Television Producers right now. They hope to come to a resolution, but they also have picket signs ready. And if the strike does happen, Hollywood is in trouble.
Remember how all the movies and shows from 2008 were super delayed, short, and just really bad? That's because of the writers strike. Now imagine if it's not just the writers. It's the lighting tech. The cinematographer. The grip. The boom mic guy. If they go on strike Hollywood is shut down.
The IATSE expects to reach an agreement within days. But just in case, don't hold your breath for Season 2 of Emily in Paris.
— Harper Hunt | October 12, 2021|
The Activist is an upcoming reality show that really shouldn't have made it past the "there are no bad ideas" stage of development. It's the most tone deaf, disconnected concept I've ever seen.
The basic idea is that the show will feature six activists from around the world and follow them as they "compete in missions, media stunts, digital campaigns and community events". Think Shark Tank meets The Apprentice. Contestants will be judged on how much social media engagement they receive, and the grand prize is an opportunity to attend the G20 Summit in Rome.
Yeah.
Contestants will be judged not by quality of their work but by the quality of their Instagram captions.
The show and its marketing campaign present this very shallow idea of supporting activism and getting them mainstream attention. But the show isn't prepared to follow through on helping create change. The prize isn't money or manpower. It's a chance to beg powerful people to pretend to care.
At its core, this show is not about activism and social change. It's about social media attention. Just look at the judges! Usher, Priyanka Chopra Jonas, and Julianne Hough have no experience in activism aside from Instagram posts and speaking at charity events. They're not leaders of change. They're mid-level celebrities who wouldn't be out of place judging The Masked Singer.
The show has been justly lambasted on social media as literally everyone has a problem with the premise. It's been called "performance activism personified" and it is. It's encouraging participants and viewers to see activism not as something meant to enact change, but a way to get attention. It sets a standard that successful activism isn't making change, it's getting likes and views. It ignores the small, boring, and thankless work that is done on a grassroots level. The work we need to see more of.
We don't need more beautiful people talking about how they use metal straws to save the sea turtles. We need more people who are willing to do the work. This show isn't doing anything to help anyone and I, for one, will not be watching.
— Harper Hunt | September 16, 2021|